Hello! Hello? Is this thing working? Averaging 50-75 visitors to this site a day, and zero comments except for some spam-bots. Are there any humans reading this?
I am happy to say that I am so far out of the sociopolitical loop that I until quite recently didn't know about this "Go Brandon" meme that's been popular in certain circles. With that said, it's dumb waste of time for people who have nothing better to do. Next time find a better candidate that the majority of Jack and Diane Unaffiliated don't think is an asshole, and maybe he or she will win.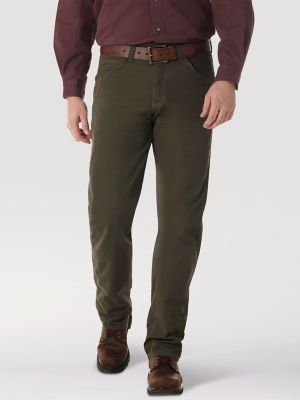 For those of you in the area, the Naugatuck, CT Wal-Mart seems to have a greater selection of stuff than the others. The difference is enough to make it worth the slightly longer travel time. Needed a new pair of work pants, and was adequately impressed by the Wranger Riggs Workwear Technician pants to try them at $27 compared to the $50+ some of the tacti-cool wear at Cabelas costs. They come in Khaki and a greyish-green color known as "Loden." These are a pretty good grey-man choice as they look like normal clothing, but are pretty rugged. As an engineer, I have to dress professionally, and cargo pants don't quite cut it. I normally keep a flannel-lined jac-shirt, also in green, in my car pack, so if I want to look low-observable I can throw that over my work shirt and go from office to outdoors in a few seconds without looking like a combatant. It's interesting though, that several hourly employees, none of whom are "preppers" as far I can tell, wear fashion-style camouflage as part of their normal wardrobe. Sure enough, the same Wal-Mart men's section had several pairs of causal-style cargo pants in assorted camo patterns. The build quality, however, was not as good as the Wranger Riggs Workwear pants. Now if I want rigged dedicated field/woods running pants cheap, my favorite Army/Navy Store has gently used Woodland BDUs aplenty in both NYCO and poly-cotton varieties. Some of their used BDUs actually look new. Eight hours a day however I have to look like an electrical engineer and not a combat engineer. If you're looking for grey-man clothing that's acceptable work wear in all but high-tier office environments, and would serve well as field wear if one has to bug-out for whatever reason, take a look at Wranger Riggs Workwear.
---
We have a MONEX coming up on Black Friday, which I encourage everyone with an interest in SIGINT to participate in. While Black Friday is not as crazy as it was in the old days due to the increase in online shopping, the day after Thanksgiving is one that most people have off from work, and is thus a great day to chill out with the scanner listening to what's going on around you, and a way to stay proficient with one's monitoring equipment. You should, however, be listening to the airwaves all the time because monitoring public safety radio communications will be one of the first and quickest ways to know when something interesting or bad is going down near you.
I'm not a TEOTWAWKI fan or doomsday prepper. History has shown that life will go on, but that life is filled with times when things get interesting. Self-Reliance and preparedness as far as I'm concerned is about getting past the interesting moments, not worrying about the end of civilization. When I see places such as Sicily whose people have made it since 12,000 BC though all sorts of interesting times, it puts a different perspective on the only 245 year history of the United States.
---
Hadn't visited the Goodwill on my commuting route in a while, and felt the need to remedy that. It's pretty hit or miss as Goodwills go, but I hit enough there to keep visiting. Found a nice color hardcover book titled Engineering The World, published in 2005. It details the first 75 years of Texas Instruments. Glancing thorough it, I noticed a picture of a DSP chip that my day job once used before being replaced by something else cheaper in both price and quality. The sad part is that the discontinued control board containing the DSP chip never goes bad. What happens is that the sensor connected to it gets damaged, and since it comes as a pair the entire assembly gets tossed into e-cycle when the device in question comes in for service. It's neat though that something I work on was thought well enough by its maker to be included in the company's milestones. Documentation on the DSP chip is readily available, so perhaps the "scrap" boards can be repurposed for something else. We'll see.
The other Goodwill find was the transmitter portion of a Sony TMR-RF985R Wireless Headphone System. The Goodwill had the transmitter on the shelf with all the other small consumer electronics for $5, and what appeared to be the headphones locked in a display case for $30. The headphones stayed there, and the transmitter came home. The wal-wart and audio cable that came with it were worth $5 themselves. The transmitter has three channels, wide-band (stereo) FM on the 902-928 MHz. band. My Icom R5 hears it just fine. The transmitter runs on 12V DC and has a 5.8V DC, 300 mA output for charging the headphones. It's a neat little cheap experimenter's item, and in the days of Bluetooth finding analog RF stuff like it is getting harder.
That's really the essence of junk hacking. Go find something cheap (or better yet free) and go play with it. Set up a small workbench in the corner of the basement or attic and start experimenting at whatever level you can.